Listings for

PDX Property Group | Xperience Real Estate
Keller Williams Professional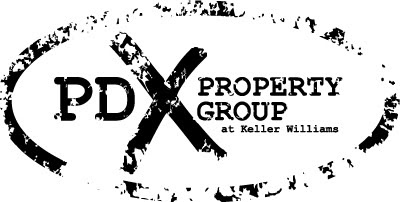 9755 SW Barnes Rd, Ste 560
Areas Served:
Portland, Oregon
Albany/Corvallis, Oregon
Eugene/Springfield, Oregon
Oregon Coast, Oregon
Salem/Yamhill, Oregon
Vancouver, Washington
Bend/Central OR, Oregon
Long Beach, CA
Southern Oregon, Oregon
About PDX Property Group | Xperience Real Estate
At PDX Property Group of Keller Williams, we approach real estate a bit differently. We recognize that in order to efficiently get houses sold and to successfully connect buyers with their perfect home, it takes more than a typical real estate agent. Our goal and mission from day one has been to provide expert advice, local neighborhood information and up-to-date market statistics in order to help our clients make the right decisions.

When it comes to marketing your listing, we employ a proactive multidimensional strategy. While the trend in real estate sales has shifted towards becoming heavily dependent on internet marketing, we realize the importance of personal face-to-face connections. PDX Property Group offers home buying and home selling successes by leveraging the value of important internet exposure while at the same time, maintaining the integrity of relationships with our clients and potential buyers and sellers. With the addition of our Real Estate Marketing & Information Center located at Washington Square Mall, we are now able to provide up-to-the-minute real estate news and data, answering your real estate questions on the spot. We provide our client's the opportunity to be in front of thousands of potential buyers every day, until their house is successfully sold. The exposure our clients will receive is unparalleled in the industry.

With more than 20 years of combined real estate experience, and with members of our group living, working and playing in each sector of the Portland Metro area, we are here to be your Portland Real Estate experts. We welcome the opportunity to personally meet with you for a free one-on-one consultation so that we can help solve your unique real estate needs, whether that be finding your perfect home or understanding the value of your current house. PDX Property Group: Your Real Estate Information & Marketing Solution.
Client Testimonials
Your team sold the house in two days wtih four bids over the asking price. I call that EXCELLENT work. THANK YOU! THANK YOU! THANK YOU!
Jim & Elenora Anderson
The best part of my real estate experience with the PDX Property Group was interacting with each member at each level of the buying process. They really knew what they were doing and were very nice to be around.
David Norris
Great work everyone! Really impressive effort. Thank you for exceeding our expectations. Keep up the good work and excellent customer service principals that make a big transaction that much easier.
Greg & Betsy Moore
I have purchased many homes in many places throughout the United States. I have never worked with such a friendly, professional, and knowledgeable realtor than Jennye. She is very responsive and accommodating. I wholeheartedly recommend her services to anyone, particularly, newcomers and relocating families who need to learn about the area
Olga Vargas
I cannot speak highly enough of Chris or his team mates. They are a "well oiled machine" and practice customer service at a level I rarely see. Honesty, integrity, and trustworthiness coupled with knowledge, expertise, responsiveness and overall skills make this a hard team to beat.

Not only was the perfect condo found for me during my first day of viewings, but the entire purchase - from offer to close - happened in record time: 3 weeks! All the more impressive since I was not living in the Portland area. There were timing issues in my situation that could not be altered and which could have negatively affected the outcome of my purchase, but Chris and his team accommodated my needs and made it happen. The advice, suggestions, response to questions, and recommendations I received were invaluable.

It never hurts to like the people who you are working with - and in this case, I do. I also respect and trust this team enough that I have already recommended them to others. Anyone having the opportunity to work with Chris, and his team will not be disappointed.