Sellers! Get Instant Notices of Buyers Looking in Your Area
You'll get an email as soon as a new buyer listing is posted that matches your criteria.
Buyer Listing Quick Search
See if there is a buyer in your area looking for a home like yours!
Kind Words...
What other people thought about the service provided by My Buyer Listing
"Having the ability to potentially find a property match for the buyers that I am working with in a more efficient way is a win win for both the buyer and their agent"
"I will use this for all of my homebuyer needs. It's like a dating website for homebuyer to use to match them with their perfect home".

"MyBuyerListing.com is an excellent tool for Agents to serve current buyers. It's easy to set up and navigate. This is the future of online marketing for buyers".

"MyBuyerListing.com—finally a great tool to serve the other half of Real Estate, the Buyers! Easy to set up and fun for buyers to use! There's nothing like it!"

How It Works
This is anything but a traditional Real Estate site. As a seller you can browse through active home buyer profiles of people searching for a home in your area and see if there is someone out there looking for a home like yours right now! As a buyer, buyer listings open up a whole new world of opportunity, going beyond the small number of homes actively listed for sale. Our specially trained. local professionals are equipped with unique marketing tools to proactively seek out the very best fit of a home, based on your criteria.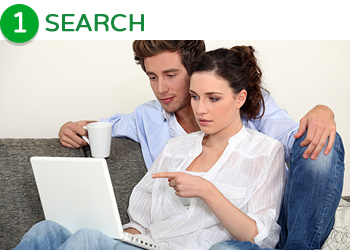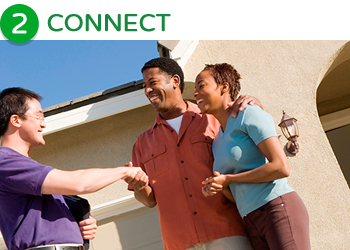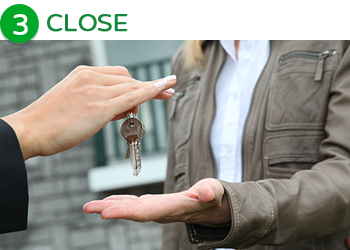 Getting Started
To get started simply choose one of the options below and we'll get you started on the right path. If you have any questions you can always send us an email using the Contact Us link at the bottom of the page or our live chat feature located in the bottom right corner.
Creating an account
You are free to browse our site and all the active buyer listings. As a seller creating an account will enable you not only to browse but to receive alerts when buyers create a new profile or change and existing one. As a buyer, visit our "find an agent" page to connect with a local marketing expert that can get your buyer listing maximum exposure and expand your home search
Register
It is quick and simple to register. Simply click the Register tab at the top of the page, fill out our brief registration form and select whether you are a buyer or seller. If you are selling a home and buying a home you can create an account for each. Once you have registered our powerful system and team goes to work to find you a match!
Sellers
You are welcome to browse our buyer profiles as a visitor. To receive alerts and notification of potential buyer matches for your home, simply click our register button to create your account.
Entering your property information
Simply enter the criteria of the home you are looking to sell and the price range you are looking to sell in and you are up and running!!
Buying
To create your custom buyer listing profile, visit our "find an agent page" to connect with one of our local Buyer Listing experts. It's a quick, simple process and won't cost you anything.
Once your buyer listing is created sellers will be able to submit potential matches! Our experience with search is that you want to keep it broad to be sure you don't rule out a potential match.
If you are a Real Estate Professional and would like more information on how MyBuyerListing.com can better help serve you and your clients click on the Real Estate Professional link at the top of the page.
Frequently Asked Questions
Where do I find buyer requests?
To view the active buyer listings click on the buyer Listings tab at the top of the screen or input your search data into the search bar directly from our home page. The most convenient way, is to create a seller account through the register tab and receive alerts of all the buyer listings matching your criteria
Where do I find sellers?
Visit our "find an agent" page to connect with one of our local Buyer Listing specialists. Once they have created your buyer listing sellers will be able to submit potential matches and your agent can market your buyer listing to find additional opportunities based on your search criteria
Is My Buyer Listing free?
Yes! This site was created for you to offer the best solutions to accomplish your Real estate goals. It is absolutely free and our local affiliates are dedicated to creating more opportunity for you.
How do I know if I have a match?
If you are registered on our site with an account you will receive an email notification of the potential match or a call from your local representative.
Sign Up to Make Your Simple Posting
All it takes is an email address and a password, and you'll be making a listing in moments.