Listings for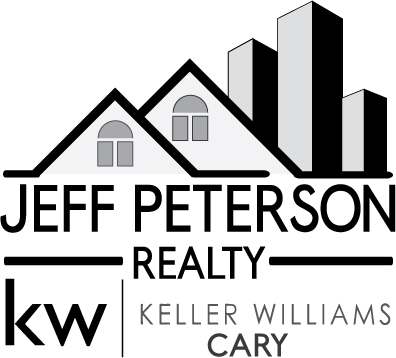 201 Shannon Oaks Circle
Suite 100
Areas Served:
Apex, Cary, Holly Springs, Raleigh, Durham. Fuquay Varina, Garner, Chapel Hill, Knightdale, Wendell, Clayton, Angier, Wake Forest, Rolesville
I have lived and worked in the Triangle area for more than 25 years. I have sold homes from Fuquay Varina and Angier to Rolesville to Durham and Chapel Hill and Pittsboro and Cary/Apex and everything in between. I am committed to exceeding your expectations in everything that I do. Here are what some of my customers say about me:
Jeff helped me not only work through numerous challenges in selling my former home, but also to find and buy a wonderful home in a beautiful setting that meets my needs at the best price possible. His tenacity, persistence, and patience brought it all together. Thank you, Jeff—I'll recommend you heartily to friends!
Deborah B.
I could not be more pleased with the service and support Jeff Peterson provided in selling my home. From the first day we met, until we got the home ready to put it on the market, right up to the closing, and beyond, Jeff was there every step of the way. Any question I had, Jeff either instantly had the answer or found the answer very quickly. Every tiny little problem or issue that came up, Jeff was right on top of it and had it addressed before it became a big issue or problem. Any time I needed help, Jeff made himself available and handled so much of the process for me that it really relieved much of the stress that can be involved in selling a home. Jeff's knowledge, diligence and attention to details expedited the whole process, put us in a great position when we were ready to go to market and resulted in a very quick sell. I can not imagine anyone doing a better job than Jeff did for me.
Greg B.
On Friday, December 18, 2015 I successfully sold my home in Prestonwood (Cary, NC). Much credit belongs to our realtor, Jeff Peterson, for making this transaction happen. Jeff not only served as a real estate consultant but also facilitated many logistical arrangements that made this sale possible.
Since 1982, I have sold 8 homes. So, I have experienced numerous realtors during those processes. I can honestly say that Jeff was the most honest, flexible, knowledgeable and accommodating realtor that I have engaged.
The best recommendation that I can give, is that if I ever decide to buy or sell another residence, Jeff would be the first person I would call.

Sincerely,
Steve Stefano
CEO Ashfield Market Access