Listings for
Keller Williams Ballantyne Area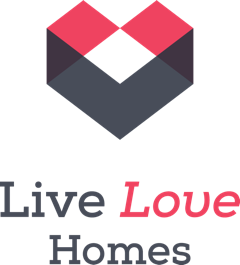 3430 Torington Way Suite 101
Areas Served:
Charlotte, North Carolina
Rock Hill, South Carolina
Syracuse, New York
Birmingham, AL
Chicago, IL
The Live Love Homes Chief Opportunity Officer, Lisa Archer, is a licensed NC & SC Realtor with Keller Williams Ballantyne Area. Currently Live Love Homes has expansion teams in 4 markets. Lisa was named as one of Inman News 100 Most Influential in Real Estate 2013 & 2014, one of Inman News 33 Most Influential People in Real Estate 2015, Swanepoel Power 200 and sits in Gary Keller's top 100 Mastermind Group. Lisa has spoken at Agent Reboot, ReTech South, Inman Connect, Keller Williams Mega Camp and Keller Williams Family Reunion among numerous other real estate events.
What our clients have to say
Live Love Homes is amazing. We had a really difficult closing and Live Love Homes was fantastic to work with because the company is great at negotiations and really goes the extra mile.

I highly recommend Live Love Homes for any first time buyers. Everything is explained so the home buying process is easy. Our agent was easy to communicate with. I hope to refer Live Love Homes to many friends and family. They really care about their clients!

We were able to get a dream we didn't believe was possible.

Live Love Homes went above and beyond my expectations and I would recommend them to everyone I know. My agent listened to my "wishlist" I had for a house and nailed it by finding a house that had everything I wanted and more that was within my price range. It was a pleasure to work with Live Love Homes and made the entire experience as simple and as easy on my as possible. You won't go wrong with Live Love Homes!